Linear Programming
The test dataset is large to find the optimal solution, however, it was estimated to be 14219.91 $ with 0.00001 tolerance. To obtain this value, the battery cycle count was calculated to be 81.


Naive Rule Based Control Policy
For the mean calculation, four window sizes were tested, ranging from 6hr to 48hr. By using a window size of 6hrs, the reward was calculated to be 3100.88$ with 23 cycles. Increased window size (48hr) resulted in a slightly better return of 3184.32$ , reaching the limit with the same cycle count.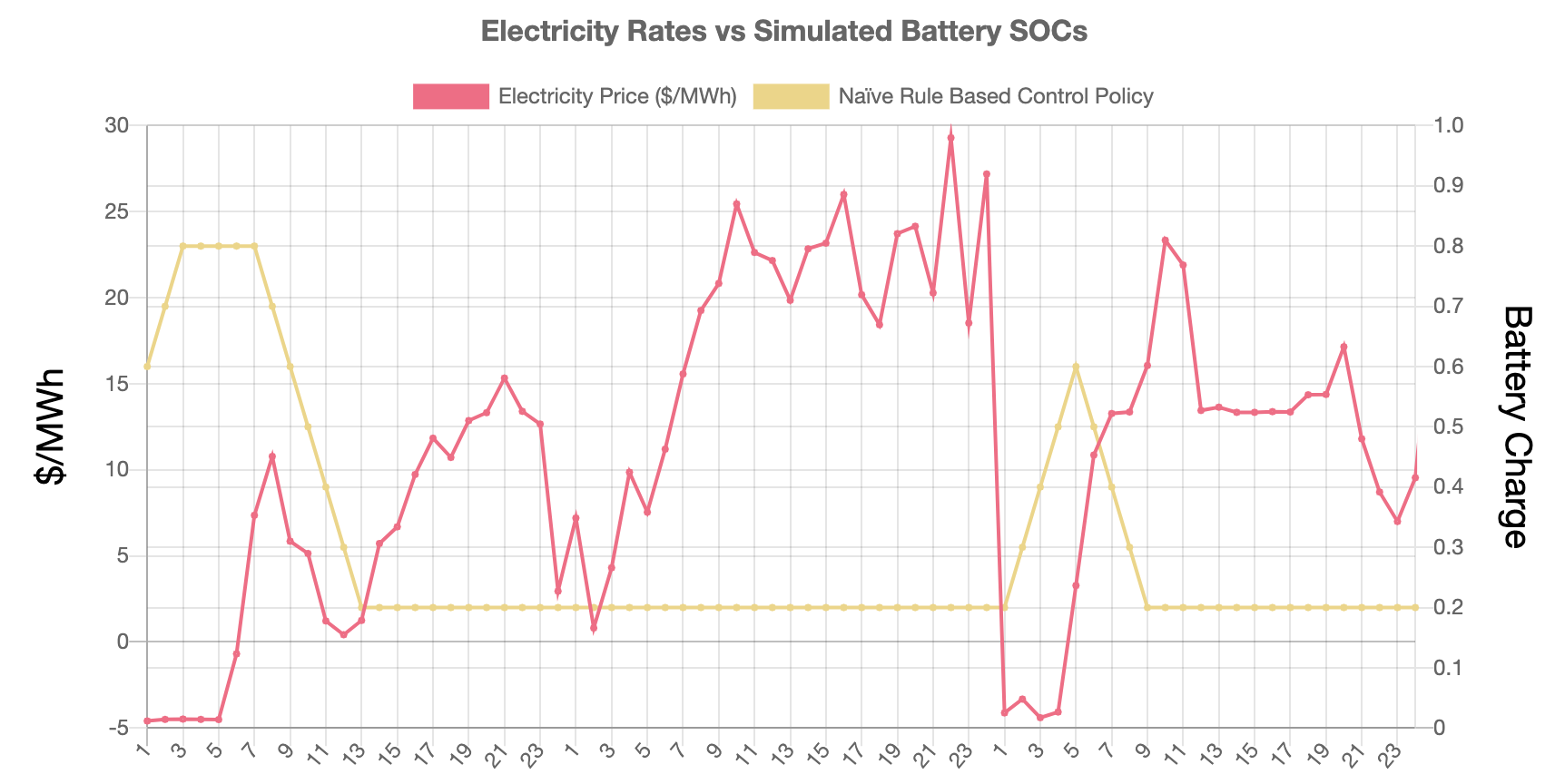 DQN and DDQN
The agents trained using the 1st strategy returned a similar total reward in the medium and long sequences. DDQN trained in the mid-range produced a slightly more reward, toping 8064.00$ with 10 battery-cycle count . This result indicates that deep reinforcement learning produced a 2.5x greater return then the Naïve Rule Based Control Policy.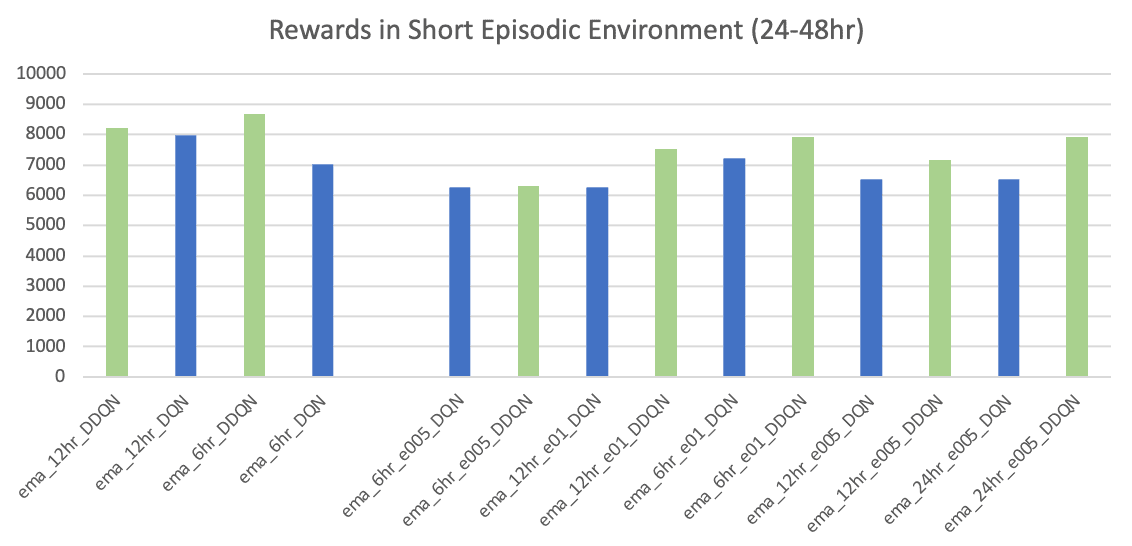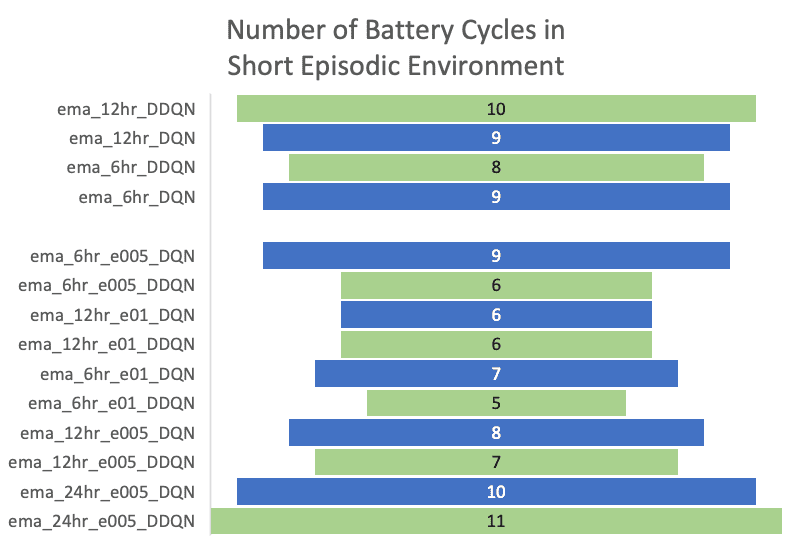 While analysing the results using the test set, models trained with the 2nd and 3rd strategies' rewards were also calculated using the 1st strategy.
Following the 2nd and 3rd strategies, although the DQN and DDQN performances on short episodes are not distinctive, DQN agents trained in the longer episodes produced a significant performance drop. With the increased episode lengths, DQN became unstable and suffered from maximization bias. The DDQN architecture overcame this challenge producing significantly improved outcomes with a much stable strategy. The DDQN agent trained using the 3rd strategy in long episodes returned the maximum reward of 9136.00$ with only 8 cycles .